Spirit's Call contributes to the development and transformation of human consciousness through the integration of healing, learning and the arts.

Spirit's Call facilitates personal and universal harmony and balance by fully embracing light and love.

Spirit's Call explores emotional, physical and spiritual challenges in a mindful, creative, compassionate and affirming way.

Spirit's Call embraces and shares artistic expression as a way of touching and connecting with Spirit.



Spirit's Call is a place of light, of love and of harmony. It supports personal and universal healing, transformation and growth in a way that affirms the unique journey of each individual. Spirit's Call provides an environment that is nurturing, compassionate, creative and respectful.

The basis of Spirit's Call philosophy is the energetic connection of all that is. Spirit's Call operates on the premise that each person has at least three dimensions of self: the conscious self, the unconscious self and the higher self. By becoming more attuned to the conscious self, and by tapping into the unconscious self through such processes as meditation, self-exploration seminars, creative expression, counselling, movement, art, yoga, visualization, etc., one can access the higher self or connection to Source.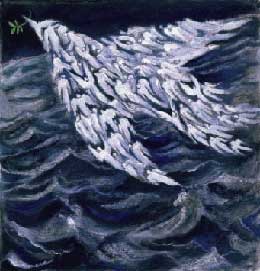 -- illustration by Kristi Vuorinen --


DOROTHY BECKER

As a co-founder of Spirit's Call, Dorothy brings to Spirit's Call a unique background in spiritual leadership, healing and creative endeavours. She has amassed extensive experience and knowledge from various parts of the world. She has training in holistic methods such as Reiki, Field Work, Aura-Soma and Neuro-Linguistic Programming.
Click here for Dorothy's photo and profile.

MARGARET TOBIN (1945 - 2014)

Margaret Tobin brings to Spirit's Call more than three decades of experience in social work, student services, counselling and adult education. Margaret has her Master of Social Work degree, was a registered social worker in the province of Manitoba and is a Senior Scholar with the University of Manitoba Student Counselling and Career Centre.
Click here for Margaret's photo and profile.

MERV CAMPONE (1932 - 2000)

As a co-founder of Spirit's Call, Merv had over 30 years of experience in writing, film and television production, PR and business management. He was Head Writer for "The Beachcombers", Canada's longest running dramatic television series, as well as being Director, Producer or Executive Producer for over 250 network drama and other programs, and numerous other literary credits.
Click here for Merv's photo and profile.